Recently an unique object was donated to HCHM.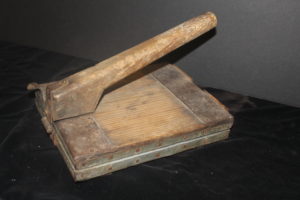 Connie Palacioz donated a hand made wooden with metal tortilla maker used by her grandmother, Luz de la Fuente Cuellar (1872-1941).  She noted that her grandmother brought it with her from Mexico when she immigrated to Kansas.
No doubt she prepared many delicious meals using the tortilla maker.