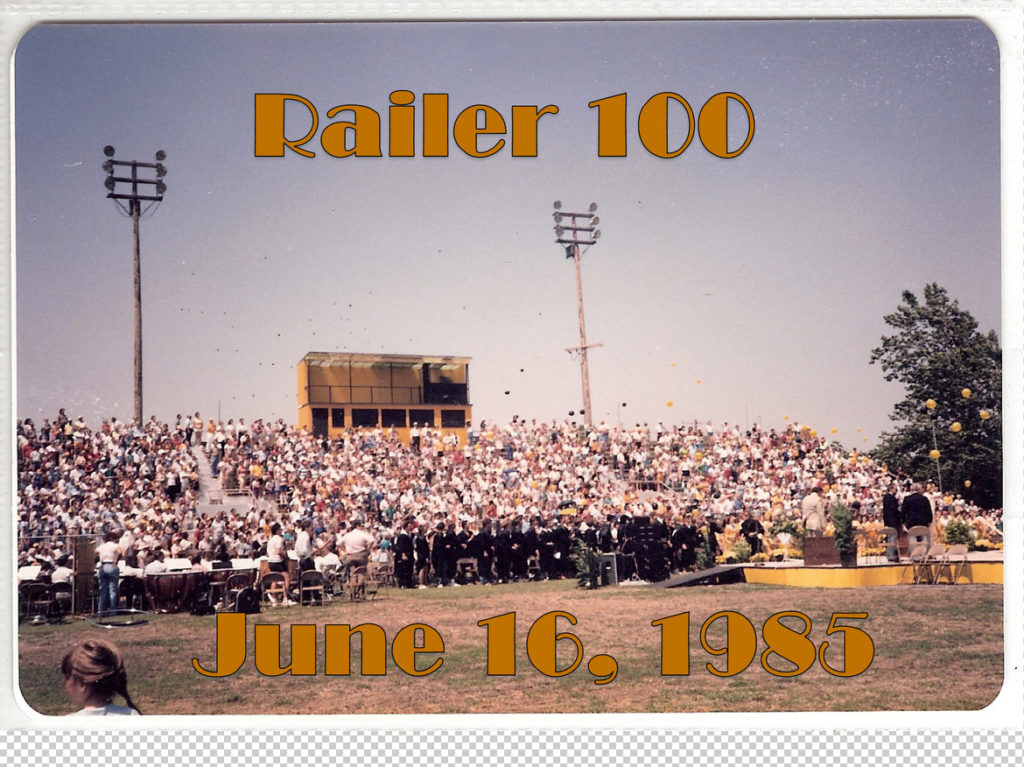 Rotating Galleries
Schroeder Gallery.  Memories in Miniature
An HO scale model train set which was built by Dale Stewart is featured along with Stewart's railroad related art spanning the years of his life from Newton High student until his death. Other miniatures include the Grace Hill Church created to celebrate the 125th anniversary of this church located in eastern Harvey County. On loan from Kauffman Museum is a unique set of miniatures of Bethel College campus buildings from the 1920s-30s.
Memories in Miniature opened February 15, 2018; and will be displayed until December 5, 2019.
South Gallery.  Back to the 80s
Do you have fond memories of 'dragging Main' or of participating in an 'air band' or do you remember what "I want my MTV" means? If you have forgotten or want to relive those days, explore the exhibit Back to the 80s as you test your memory. Identify 1980s movies. Play air guitar. Share memories of Railer 100. Enjoy this look back at the 80s with its big hair and mullets to the beginning of computers in everyday life.
Back to the 80s: Open on October 1, 2019; and will be displayed thru December, 2021.
Permanent Exhibits
"Harvey County Hall" tells the story of Harvey County, Kansas. Learn about Harvey County Courthouse:  50 Years of Service which features photos, stories and artifacts detailing how county citizens used the courthouse. City Sketches highlights each city (plus the rural areas) in Harvey County.
1873 Kellas School, a restored one room school, is available for exploration.