Current Projects in 2021
Civil War Pension Projects
In December 2020, Humanities Kansas  awarded $3,325.00 to the Harvey County Historical Museum & Archives in Newton to support the digitization of a collection of Civil War artifacts. Kristine Schmucker serves as project director.  
"Humanities Kansas supports projects that preserve Kansas history for future generations," said Julie Mulvihill, Humanities Kansas Executive Director. "This project's focus on this unique collection of documents will provide insights into the Civil War, its veterans, and their families."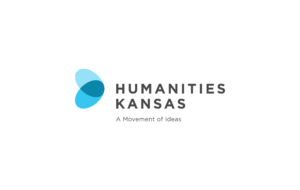 About Humanities Kansas
Humanities Kansas is an independent nonprofit spearheading a movement of ideas to empower the people of Kansas to strengthen their communities and our democracy. Since 1972, our pioneering programming, grants, and partnerships have documented and shared stories to spark conversations and generate insights. Together with our partners and supporters, we inspire all Kansans to draw on history, literature, ethics, and culture to enrich their lives and serve the communities and state we all proudly call home. Visit https://www.humanitieskansas.org/
We are so grateful to Humanities Kansas for their support.
Looking for ways to enjoy HCHM during COVID?  Enjoy the museum and the research library in many different ways!
Want an on-line viewing of a portion of our photos? Visit the Ft. Hays State University Forsyth Library digital collections at http://contentcat.fhsu.edu/cdm/ to see a portion of our archival photo collection. The on-line photos come from the John C. Nicholson Family Collection (family-related photos from 1870 through 1940); the J. Birch Stuart Collection; the L. M. "Mike" Hurley Collection (Santa Fe Railway related collection of Newton rail hub pictures and Harvey House photos); and the Santa Fe Rail Mill Collection
Want to view our full and complete photo collection? Use the on-site searchable database by visiting the Harvey County Historical Museum. The collection houses over 10,000 images reflecting public and private life in Harvey County from 1860 to present day. Individual collections continue to be added.
Explore the on-line exhibit entitled, "A Living History:  the Azteca Club and the Azteca Dancers."  It can be found on the Exhibits page; or click here.
Explore the on-line exhibit entitled, "Fifty Years of Service:  The Harvey County Courthouse."  It can be found on the Exhibits page; or click here.
Facebook conversations about courthouses, goat glands and flowers.
Blogs about home school projects and librarians of the past
Research Library & Archives…maps, journals, letters and much more.
Book a Speakers Bureau program or traveling exhibit for your next church, club or family event!
Let us know your ideas for enjoying the museum!
Past Projects
Installation of Lights for Archives & Research Library
An improvement project was begun in 2012 when the maintenance committee made plans to improve energy efficiency by blowing insulation into the attic (the area located over the archival research library). As these plans were developed, it became apparent the lighting needs of the archival library should be factored into the course of action.
A hodgepodge of different light fixtures supplemented the natural light from windows and a skylight, but didn't provide the quality of light needed for examining old documents, maps and other resources within the archives. Thinking long range, a donor provided funds for installing the wiring needed for new light fixtures prior to filling the attic with insulation.
We have completed the project by adding the new light fixtures! Estimated at $2,500 for this final stage, the project includes 12 pendant fixtures which hang several feet below the ceiling and feature 150-watt bulbs, assuring researchers have adequate light.
To support this project, please mark your check "lighting project" and mail to or drop off at the museum. To donate with debit or credit card, visit our website which features a donation button—just list "lighting" under the special instructions section. Please call or email if you have questions! And thank you for your support!
On-line Exhibit — A Living History:  the Azteca Club and the Azteca Dancers
Thanks to underwriting by the Kansas Humanities Council and American Libraries Association, this on-line exhibit is available for viewing by accessing the "Exhibits" page; or click here.
Since the 1970s, The Azteca Club and its predecessors have been involved in preserving and presenting important traditional dances; and, in doing so, Mexican American culture. The story of the Azteca Club and Azteca Dancers was compiled from oral interviews and photograph collections.
Ranchito Project
The Ranchito project highlights memories and photos from the railroad housing community used by the Mexican railroad workers until the 1950s.
Harvey County Courthouse: Grant Received for Oral History Project
Thanks to a Heritage Grant from the Kansas Humanities Council, the 50th anniversary of the Harvey County Courthouse is being commemorated by collecting oral histories as well as through both on-site and on-line exhibits. Interviews focus on the decision to build, how the building is serving county residents today and the question, "What would voters today be facing if a courthouse had NOT been built 50 years ago?" Copies of the oral histories were sent to the Kansas State Historical Society.
The museum exhibit opened March 21, 2015.
The on-line exhibit can be viewed on the Exhibits page of the HCHM website; or click here.
THANKS for your support – ALL of the storm windows have been installed!
The new Columbia storm windows (made in Lindsborg!) will protect the windows and frames from weather damage while also increasing energy efficiency and improving the appearance of the building. The windows replaced worn and damaged aluminum-frame storm windows from the 1960's.
A HUGE thanks to everyone who supported this daunting project: Nancy Christensen; Milton Claassen; Rol Claassen; Charles & Nancy Craig; Vere & Bev English; Mary Ann Gertsen; Jim & Shirley Goering; Richard & Rebecca Hege; Courtney & Beverly Hiebert; Keven, Deb & Lauren Hiebert; Richard Janzen; Charles & Susan Koehn Family Foundation; Dean & Linda Koppes; Newton Lions Club; Cleland & Irene McBurney; Karen Monroe; Terry & Nancy Oursler; Bob Puckett; Ross Foundation; Janelle & Gaylord Sanneman; Dwight Scofield; Joe Smiley, Jim & Barbara Soth; Keith & Aldine Sprunger; John & Gwen Suderman; John Torline; Chris Van Sickle; Karl & Diana Wenzel; and John Whitlock.