This week we celebrated the placement of a new historical marker in Harvey County. One of the first markers to be placed featured the Chisholm Trail.
In the late 1960s, there was an effort to mark the route of the historic Chisholm Trail from Texas to Abilene, Ks.  Two local men, Art Frey and Menno Schmidt, dedicated themselves to this project. In Harvey County, there are two Chisholm Trail Markers, one near the Rec Center at W 4th & Plum in Newton and the other along K-15 near the Harvey/Marion County line.
The  Chisholm Trail marker along K-15.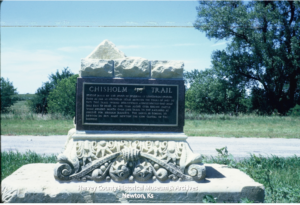 Entrance of the Harvey County Courthouse 1906-1966.
Demolition of the Harvey County Courthouse 1966 and preserving the pillars.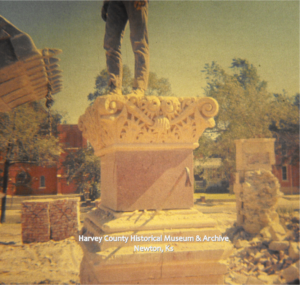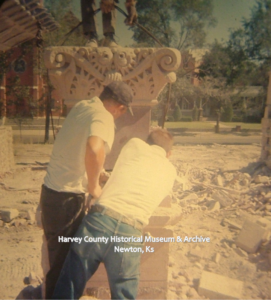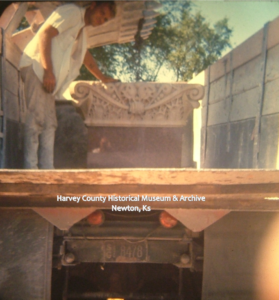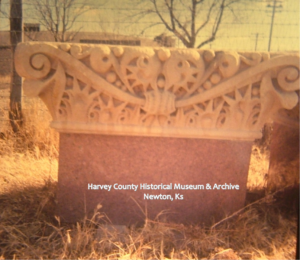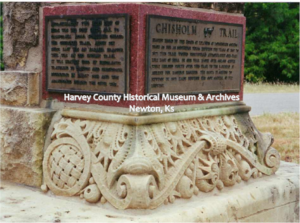 For a short clip of the installation of the Chisholm Trail Marker on K-15 follow this link:  https://youtu.be/GhNH9CCDDfc