On June 7, 2017, Anderson's Book & Office Supply will celebrate 125 years on Newton's Main street and five generations of a family business. Below are photos from HCHM's collection.  Congratulations to the family as they celebrate this milestone.
Anderson advertising the RCA Radiola using a parade float in 1921.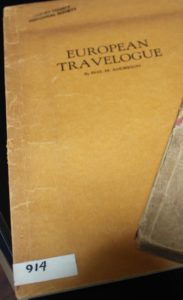 Anderson's moved to 627 Main, Newton in 1938 in an effort to be more convenient for NHS teachers and students.
Before Anderson's moved into the building at 627 Main, several other businesses had occupied the space.   Golden Rule Store, also known as  J.C. Penney's, was the first one in Kansas.
Sources
"Anderson Book & Office Supply 1892-1992," booklet compiled by Phil, Jan, & Murray Anderson, and Rebecca Megli, 1992.