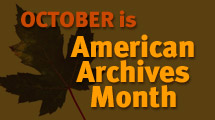 by Kristine Schmucker, HCHM Curator
 "Upon these pages pure and white

are recorded those who fail to 

Do Right." -Judge C.H. Stewart, 1937
Much of the work done by archival volunteers and staff is time consuming and tedious.  Once a document collection is donated to the Archives, the work begins to make it accessible to researchers.
Finding aides and indexes are created by entering key pieces of information into a database.  Without these finding aids, it would be almost impossible to find specific information.
Recently, HCHM volunteer, Ellen Schneider, began creating a database of the Justice of the Peace Dockets for Harvey County.
These huge books contain the day to day workings of the court, written out in long hand.  The dockets include civil and criminal cases from 1872 through the 1940s.
Ellen created a searchable database so that researchers could more easily find information on cases relevant to their project.
While creating a database of the Justice Dockets, Ellen discovered that Judge Charles H. Stewart often included poetry in the extra pages.
Just another volume filled

with grief and Trouble . . . 

Where honest men

Have stepped aside . . .

While others let the

"Old Serpent" (SIN)

Quietly step in . . . 

Until the Sheriff quickly led

Them to the Justice who has said,

"Guilty." –Judge C.H. Stewart
His 1946 obituary described Stewart as a "well known Newton citizen and justice of the peace" who had lived in Newton since 1876. He married Mary Ann Schowalter on August 28, 1898 and they had one daughter, Elizabeth (Mrs. Dwight Eells).
Thank you to Jane Jones, HCHM Archivist and her team of volunteers who do the painstaking work of organizing and indexing  the historic documents from Harvey County.
Thank you to HCHM's Archival Volunteers:  Ron Dietzel, Pam Navrat, Tom Sandwell, Marilyn Schmidt, Ellen Schneider.
Sources:
Evening Kansan Republican, 30 December 1946, p. 1
Evening Kansan Republican, 23 April 1951, p. 4 
Marriage License Collection, HCHM Archives, Newton, Ks
Harvey County Justice Dockets, indexed by Ellen Schneider, HCHM Archives, Newton, Ks