The Archives is full of fun tidbits of information including this clipping discovered by Archivist Jane Jones highlighting a little known fact.
The 1931 newspaper clipping explains that the death of Col. Isaac Lewis
"is of interest to Harvey county people as he is a former resident and received his start towards fame from here and thru a local man."
Isaac N. Lewis was born in New Salem, PA, 12 October 1858.  Although most of his life was spent in the eastern part of the U.S., for a time Lewis lived in Kansas.  The 1880 census lists Lewis, age 21, living in the household of his sister and brother-in-law, Hiram and Sarah Hackney, in Highland Township, Harvey County, Kansas.  His occupation is school teacher, probably at  one room school No. 64, known as Highland School.  The Highland School was located in Section 12, Highland Township on ground owned by H.H. Hackney, Lewis' brother-in-law.
A second Harvey County connection was noted in the article.  Lewis received his appointment to the U.S. Military Academy from Samuel R. Peters Kansas congressman and Newton lawyer.
Lewis entered the U.S. Military Academy in June 1880 as a cadet from Kansas. He graduated from the Academy in 1884. Shortly after graduation, he married Mary Wheatley and they had four children.
While at the Academy, his skill with inventing was noted. Following his graduation he was able to put these skills to work. Lewis, a Second Lieutenant of Artillery,  was at Fort Leavenworth in Kansas from 1888-1890. During this time, he developed "the first successful artillery range and position finder" used by the War Department. Over the years, he continued to create improved models of the range and position finder.  He also was the inventor of numerous other instruments related to artillery.
Lewis Machine Gun
He is most famous for his "automatic air-cooled machine gun"  developed in 1911-1912. The first machine gun to be successfully fired with accuracy from an airplane.  A demonstration of the gun was given in June 1912 at College Park, in Maryland.  Although the United States failed, at first, to realize the potential, the British government was "quick to utilize Colonel Lewis' s machine gun."  More than 100,000 of the guns were used by the Allied armies during the Great War.  As result, Lewis received millions of dollars in royalties from the British government. The Lewis Machine Gun was used from 1914 until 1953.
He retired due to a physical disability with the rank of Colonel in 1913. He made his home in Montclair, New Jersey.
Lewis died suddenly from a massive heart attack on November 9, 1931 while waiting in the Hoboken, New Jersey train terminal. He was 73 years old.
by Kristine Schmucker, HCHM Curator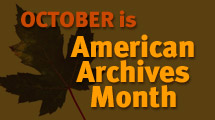 Sources:
"Inventor of Lewis Machine Gun Dead: Former Harvey County Man Passed Away Very Suddenly," Newspaper Clipping, ca. November 1931, found in "Early Settlers" File HCHM Archives, Newton, Ks
U.S. Census, 1880
Historical Map of Harvey County, Philadelphia, J.P. Edwards, 1882.
http://www.firstworldwar.com/atoz/mgun_lewis.htm
http://www.oldmagazinearticles.com/pdf/LEWIS-GUN,-P.-A.PDF
http://www.allworldwars.com/Lewis-Automatic-Machine-Gun-1916.html
http://replicaplans.com/LewisGun.html