A program for an open house of Newton's  new junior high school was recently donated to HCHM. Chisholm Jr. High was opened in 1959, a project which began with the passage of a bond election in October 1956.  The land was purchased on the east side of Newton between 1st and 4th Streets.
The campus consisted of five buildings and "was planned and equipped for maximum adaptability, each room having been designed for many varied activities."
In 1959, there were 350 students and 22 teachers at Chisholm Junior High.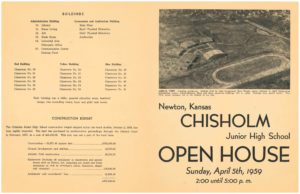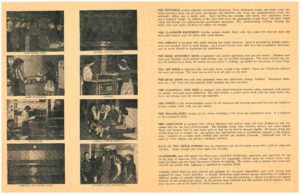 Who attended Chisholm  Jr High?