by Kristine Schmucker, HCHM Curator
The Shop Mule, one of HCHM's newest and most visible artifacts, had a very specific purpose.  The Shop Mule was used by the Railway Express Agency in Newton to move packages to ship on trains.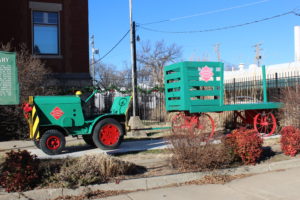 The W.F. Hebard Co., produced this unique tractor known as a "Shop Mule."  Using the engine of IH Farmall tractors, they designed a compact machine with a lot of power. These "shop mules" were especially popular for railroad and airport use because of their size.
In the 1940s, the Railway Express Agency used the shop mule to pull multiple wagons full of packages, including eggs and chickens,  to be sent by railroad. In the photo above, the shop mule can be seen at the far right of the photo.
The Railway Agency Express "The UPS of Yesterday"
Once as familiar as the UPS or FedEx trucks today, the Railway Express Agency was the way to send parcels, money and goods in the 1930s and mid-1940s.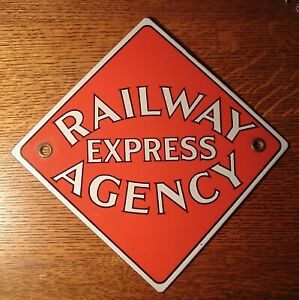 Started in 1839 by William Harriden, the "express business" flourished into the 1920s as the American Railway Express, Inc.  In 1929, the operations of the American Railway Express were transferred to the Railway Express Agency (REA) which was owned by 86 railroads. No one railroad had control of the agency.
REA provided terminal space, cars, and paid expenses. In Newton, the REA office was located in the depot. The profit was divided  among the railroads in proportion to the traffic.  This business model remain steady until shortly after WWII. Between 1959 and 69, various methods were tried to increase profits and save the company. In 1969, REA was sold and renamed the REA Express.  At that time only 10% of business moved by rail. In 1975, the REA Express terminated operations amid problems of fraud and embezzlement.
Reclaiming the Shop Mule: A Photo Album
W.F. Hebard Shop Mule Type A14V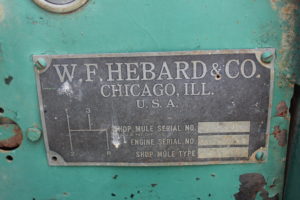 Recovery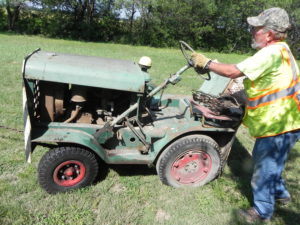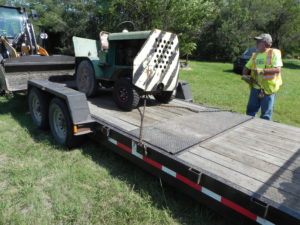 At the Museum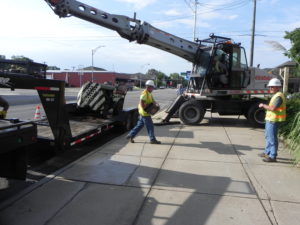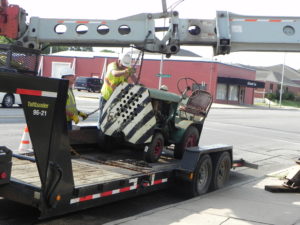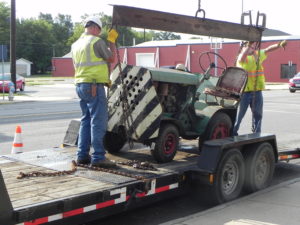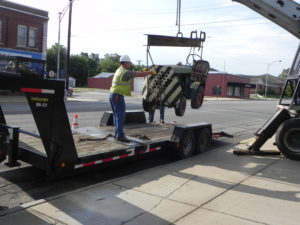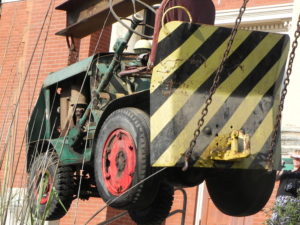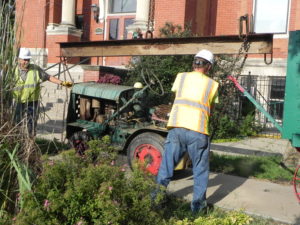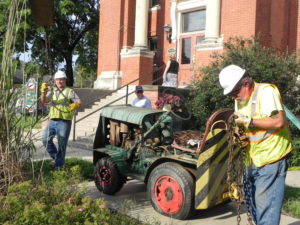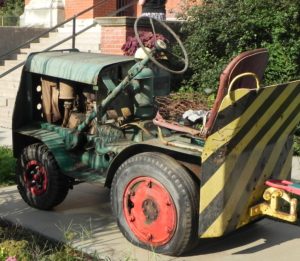 Work Begins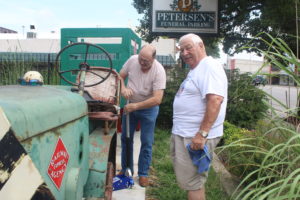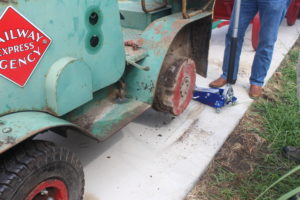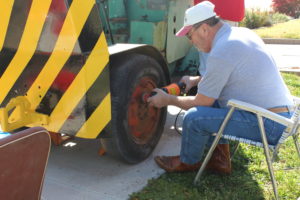 Completed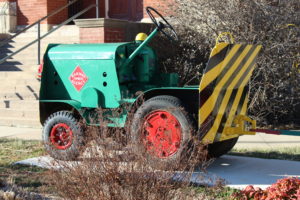 Sources
Hurley, L.M. 'Mike'.  Newton Kansas #1 Santa Fe Rail Hub 1871-1971. Newton, Ks: Mennonite Press, Inc., 1985.
Drury, George H. "Railway Express Agency" 5 June 2006 at http://trn.trains.com/railroads/railroad-history/2006/06/railway-express-agency
https://americanhistory.si.edu/collections/search/object/siris_arc_140327
https://www.american-rails.com/railway-express-agency.html