by Kristine Schmucker, HCHM Curator
In 1976, the Dickinson Fine Arts Academy, South Bend, IN, was dedicated.  Named for Jesse L. Dickinson, who was active in South Bend, IN as a musician and civic leader, the school continues today as a magnet school for grades 5-8 and  is noted for the After-School Arts Adventure program.
Who was Jesse L. Dickinson? What is the connection to Harvey County?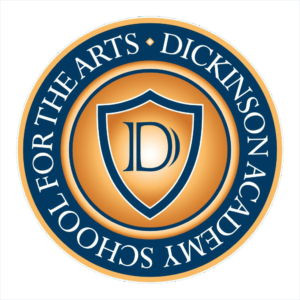 An accomplished musician, Dickinson was also active in public service.  He served six terms in the Indiana House of Representatives and two terms in the state Senate.  Although he spent his adult life in Indiana, his childhood was spent in Newton, Ks.
"Known all over the state for his tenor voice"
Jesse L. Dickinson was born in Chandler, Oklahoma in 1906 to George & Fannie Junkin Dickinson. By 1910, his family had moved to Newton, Kansas.  Shortly after arrival in Newton, his mother, Fannie, died and Jesse lived with his grandmother, Elizabeth Dickinson. At a young age he was active in Newton's Junior Boys' Working Reserve. A gifted musician, Dickinson was a  popular soloist for Newton High activities, "known all over the state for his tenor voice."
Involved in "All School Plays" throughout his high school years, Dickinson often sang. He was recognized by the by his peers and received a gold medal for the "best student in the state" from the State of Kansas.
In addition to vocal and instrumental pursuits, Dickinson was active in debate and on the track team.
In 1924, he graduated from Newton High and married Helen Bledsoe, the daughter of Rev. William & Adella Bledsoe of Newton, Kansas. He studied music at Bethel College, followed by Western University, Kansas City. Throughout the 1920s, he performed on the Redpath Chautauque and Lyceum circuits.  In 1928, he moved to South Bend, Indiana. He and Helen had four sons.
In South Bend, Dickinson was also well known for his musical talents.  He directed a popular quintet known as Dickinson Plantation Singers in the 1930s.  He also conducted choirs at churches and local festivals.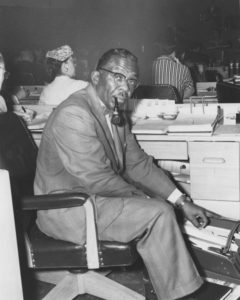 He entered public life and was elected to the Indiana House of Representatives for the first time in 1943.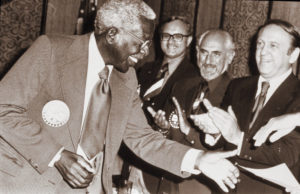 Throughout his life Dickinson's commitment to others was evident in the organizations he served.  The finding aide for his collection at Indiana Historical Society reveal areas of interest including education, health, aging, human relations, and urbanization. Dickinson is included on the Indiana University "Outstanding Black Americans" list for his efforts in improving race relations in South Bend, including the desegregation of the Natatorium (a segregated swimming pool in South Bend).
He maintained connections with Newton, Ks and attended his 50th class reunion in 1975.
Dickinson died 5 June 1986.
Sources:
The Newtonian, 1924.
Evening Kansan Republican: 17 March 1913, 9 November 1917, 22 May 1918,  29 May 1920, 26 February 1921, 14 May 1921, 12 April 1922, 14 April 1922, 15 April 1922, 23 May 1922, 14 October 1922, 11 November 1922
Kansan: 14 April 1939.
Site for the Dickinson Fine Arts Academy:  http://dickinson.sb.school/home_old-aug15
https://library.iusb.edu/search-find/archives/crhc/JesseDickinson.html
The repository for Jesse L. Dickinson Collection, 1911-1986 at Manuscript Collections Department, William Henry Smith Memorial Library, Indiana Historical Society, Indianapolis, IN. www.indianahistory.org