If you are on Facebook you might be familiar with cooking videos on  your news feed like this one for One Pan Chicken Pasta with step-by-step visual instructions to make the dish, often a shopping list is included.  What's for supper made easy!
In 1963, Knox tried something new the "On-Camera Recipes" in their recipe book promoting Knox gelatin.
Their hope was that the "still shots" taken from TV film would make "each recipe much clearer . . . and easier to follow."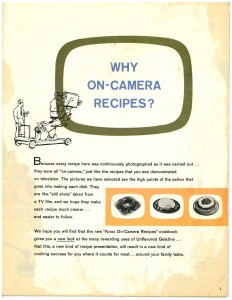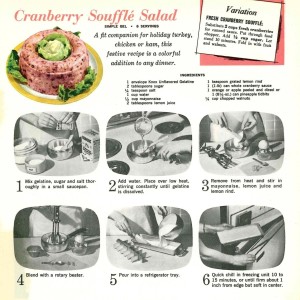 The Basics.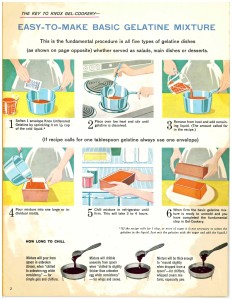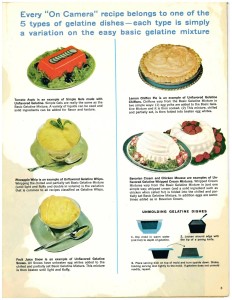 Main dish recipes.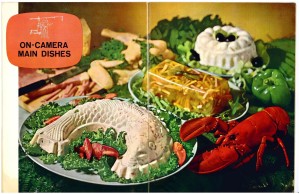 Step by step guide for making "Deviled Egg Mold."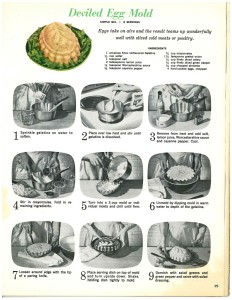 Businesses also gave out calendars with recipes appropriate for each month.  In 1948, Enns & Perkins Appliance gave customers this calendar.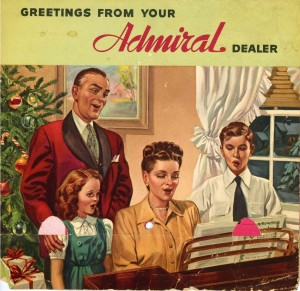 Recipes for March 1948.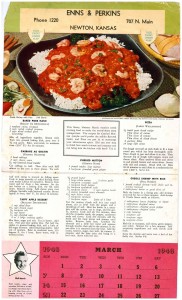 Enns & Perkins Appliance Float in the Govenor's Parade, 3 September 1937 to celebrate the 75th Anniversary of Newton, Kansas.