by Kristine Schmucker, HCHM Curator
In recent months, several interesting objects have been added to HCHM's collection.  A soldier's trunk from World War II that belonged to Leonard Hoffer was featured in our last post.
The objects featured in this post are a bit more lighthearted.
For many people trying to test their skill and luck against the carnival games is a highlight. At the Old Settler's Carnival in 1963-64,  Dennis Rodgers tested his skill and won three large stuffed animals.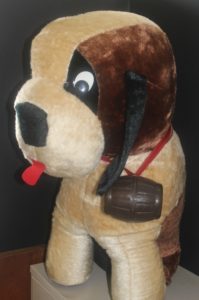 He recalled that the game operator asked his mother to keep him away from the games.  He was winning too much.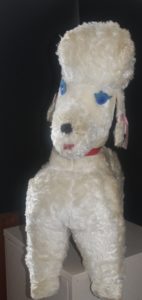 Dorothy Talbert kept the prized pups,  and her children recently donated them to HCHM. A fun reminder of carnivals and fairs in Harvey County.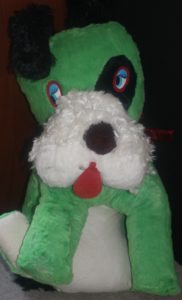 What is your favorite prize won at a carnival?