Enjoy these photos from our collection of church construction in Harvey County.
St. Mary's Catholic Church, 1902.
8th & Main, Newton, Ks.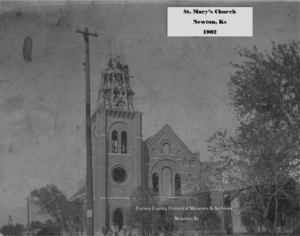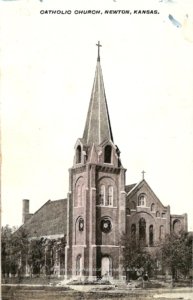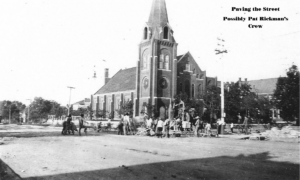 1st Presbyterian Church, 1903.
Corner of Main & E. 7th, Newton, Ks.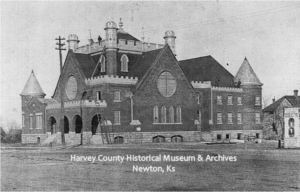 German Evangelical Church, 1906.
W. 7th & Plum, Newton, Ks.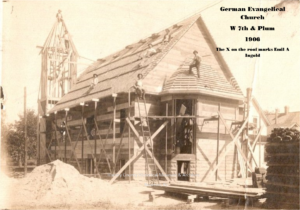 Plymouth Congregational Church, 1912.
4th & Commercial, Sedgwick, Ks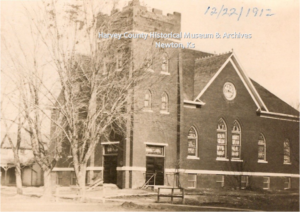 Sacred Heart Catholic Church, 1917.
119 Poplar, Halstead, Ks.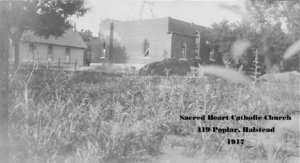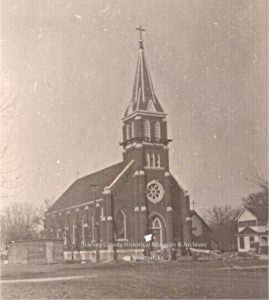 First Methodist Church, 1917
801 N. Main, Newton, Ks

First Mennonite Church, 1931-32
429 E. 1st, Newton, Ks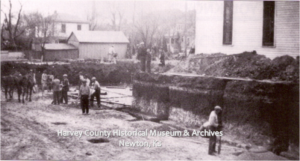 First Church of the Nazarene, 1947.
E. 9th, Newton, Ks.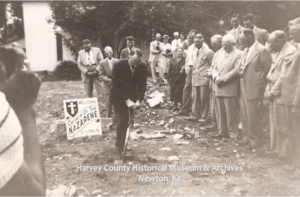 Bethel College Mennonite Church, 1953.
Bethel College, North Newton, Ks.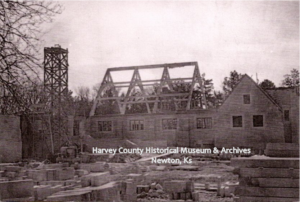 East Side United Methodist Church, 1961.
1520 E. Broadway, Newton, Ks.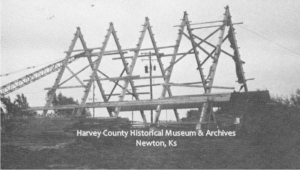 Golden Plains Free Methodist Church, 1977.
224 NW 60th, Newton, Ks.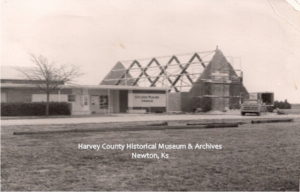 Church of Jesus Christ of Latter-Day Saints, 1978.
1201 N. Grandview, Newton, Ks